Reston
is a planned community in Northern Virginia located in Fairfax County. This post war community enables residents to be within a half mile walk of the shops and eateries. Reston was developed to include five village centers and one town center. The
Reston Town Center
is a great place to grab a bite to eat, check out the local arts and shop. This area is convenient to live in if you're a young professional, active adult or even a family with children.
Reston is comfortably located near the Dulles Toll Road and Fairfax County Parkway. Reston is in the heart of the Dulles Technology Corridor with many employers located in Reston. Washington Dulles International Airport is also within 10 minutes of Reston. The Dulles Corridor Metrorail Project is currently being constructed and projected to be completed in 2013. The project will eventually be a convenient way to travel east to D.C. and west to Dulles Airport. For the active individual the
W& OD Trail
runs directly through Reston.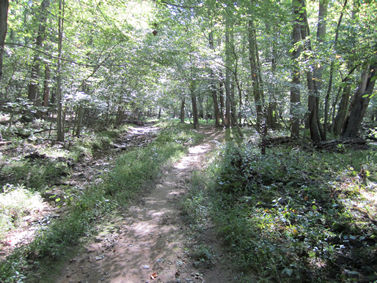 My friends and family that live in Reston are always commenting how beautiful the artificial lakes and wooded areas are. Reston has four lakes;
Lake Anne
, Lake Thoreau, Lake Newport, and Lake Audubon. Lake front homes line the shores and many walking paths are throughout each lake area. Lake Anne Plaza is a neat place to grab a bite to eat, check out local thrift shops or just sit outside on a nice day by the water. The Reston community also has no shortage of athletic fields and community pools. If you are looking for a condo, townhome or single-family home consider Reston, VA.